NETSCOUT – Buy One Get One Free
August 11, 2016 / By AJP in News
Limited NETSCOUT WiFi Tools Offer – Improve your WiFi Test efficiency with NETSCOUT One Touch AT and AirCheck G2
Buy One Get One Free
For a limited time, NETSCOUT is giving away a OneTouch AT Network Tester or our brand new AirCheck G2 Wireless Tester when you purchase one of the following product bundles.
Click here to find products eligible for this deal!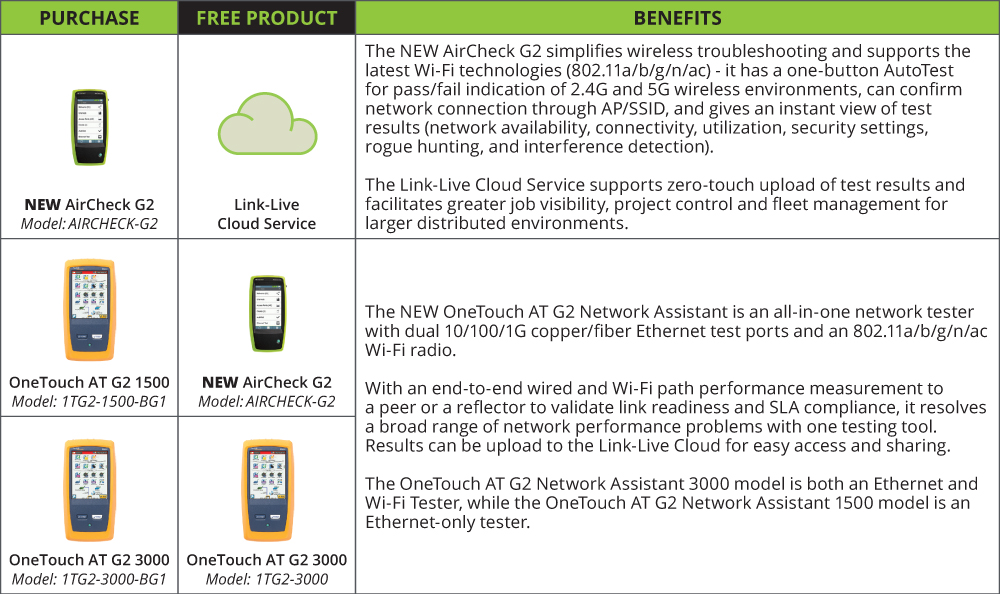 Call us or make an enquiry for further information and pricing.
more details