Mist Systems - The New Wireless Network
Mist built the first AI-driven wireless platform, designed specifically for the Smart Device Era. Mist's Learning Wireless LAN (WLAN) makes Wi-Fi predictable, reliable and measurable by providing unprecedented visibility into the user experience and by replacing time consuming manual IT tasks with proactive automation. In addition, Mist is the first vendor to bring Enterprise-grade Wi-Fi, Bluetooth® LE and IoT together to deliver personalized, location-based wireless services without requiring battery-powered beacons.
The Mist Learning WLAN consists of the following components:
Mist Marvis AI - Patent-pending machine learning algorithms adapt in real-time to optimize the wireless user experience. In addition, Marvis uses AI to proactively automate IT operations, provide real-time alerts, and predict problems before they arise.
Mist Cloud – All wireless deployment, setup, operations, and insight are handled via the Mist cloud, which was designed to provide unprecedented visibility and control at web scale. A microservices architecture provides maximum agility when rolling out new features/services.
Mist Access Points – The AP21, AP41, and AP61 are high performance, enterprise-grade Access Points for 802.11ac Wave 2 Gigabit Wi-Fi and Bluetooth® Low Energy. The Mist BT11 is an enterprise-grade Access Point exclusively for Bluetooth® Low Energy.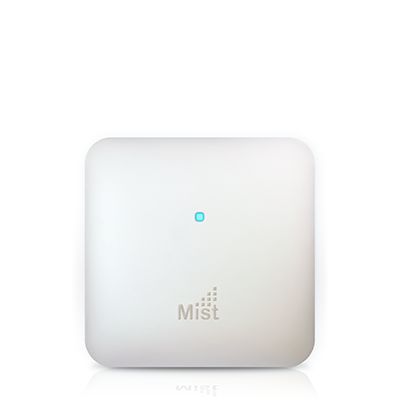 The AP21 delivers high performance wireless access with three 802.11ac Wave 2 radios that deliver up to 867 Mbps in the 5GHz band and up to 400 Mbps in the 2.4Ghz band.
The AP41 is a tri-radio 4x4 Access Point with maximum throughput of 1,730 Mbps in the 5GHz band and over 800 Mbps in the 2.4GHz band. The 3rd radio functions as a Network, Location, spectrum monitor and Security Sensor. The AP41 supports internal and external antenna models.
Both the AP21 and AP41 deliver many other industry-first features and benefits including;
High accuracy indoor location
Unprecedented insight and action
Dynamic packet capture
Effortless, cloud-based setup and updates
Dynamic debugging
Automatic RF optimization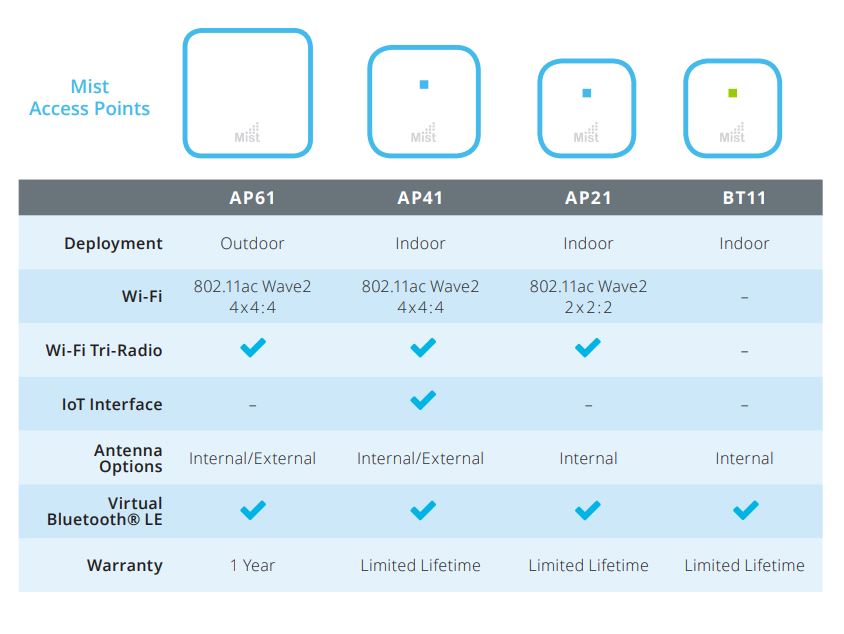 FIND OUT HOW MIST SYSTEMS WILL BENEFIT YOUR BUSINESS
Contact AJP Solutions, today, to find out how we can improve your business' network solutions. AJP Solutions is dedicated to providing a quick response to any enquiries we receive.